STRT1UP Showcase and Finalist Announced!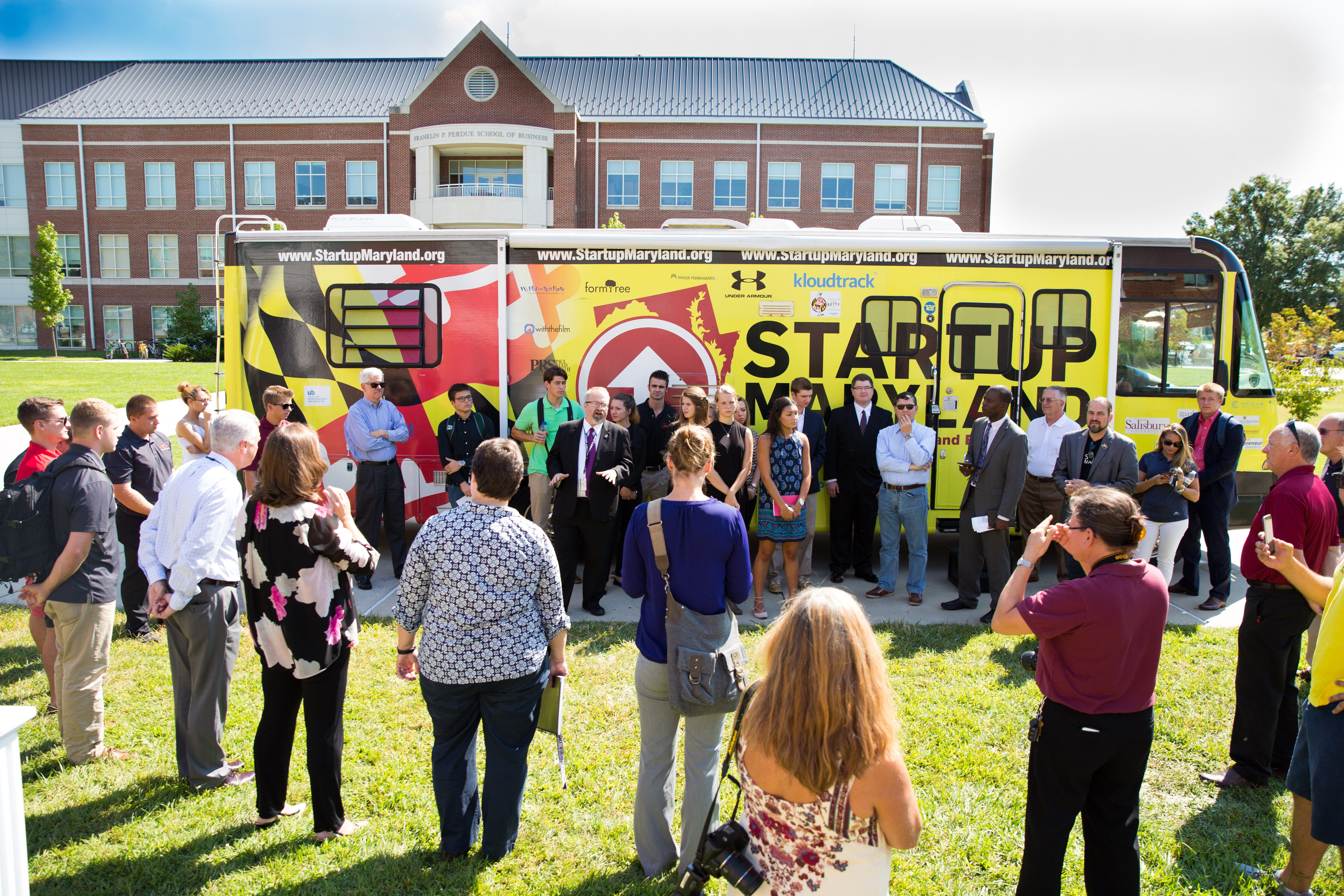 Startup Maryland Announces Finalists from the
2017 STRT1UP Roadshow + Pitch Across Maryland
Great Eight Finalists Now Invited to Pitch Their Venture Opportunities at the
STRT1UP Showcase on March 14 in Annapolis  
STRT1UP Showcase Details and Registration
FEBRUARY 15, 2018: EVERYWHERE, MD –  Startup Maryland today unveiled the Overall Great Eight and other sub-category finalist for the Pitch Across Maryland Competitions.  Startup Maryland is proud to showcase the finalists along with all the ventures who participated in the 2017 STRT1UP Roadshow celebration of innovation and entrepreneurship.  This year's Overall Great Eight Finalist are listed below with a link to their pitch video.
Overall Great Eight Finalists:

Overall Great Eight finalists are now invited to present their pitch again in a slightly longer and more formal format during the STRT1UP Showcase – scheduled for March 14, 2018 in Annapolis Maryland.   
Building on their shorter Pitch Across Maryland videos, the STRT1UP Showcase pitches will afford the entrepreneurs a chance to share more detail about their venture/opportunity with ecosystem builders including investors, potential employees, incubators/accelerator teams, service providers and economic development officers.
Great Eight Finalists will present their venture roadmap to the full community of STRT1UP Showcase attendees and another panel of investor/entrepreneur experts will select and announce the Pitch Across Maryland Overall Winner live.  
| | |
| --- | --- |
| "With 2017 being our first year-round STRT1UP Roadshow we met many more entrepreneurs and ventures at each tour stop.  As a result our team and supporter-partners had a very challenging time narrowing the Pitch Across Maryland field to only eight Overall Finalists," stated Michael Binko, Founder | CEO of Startup Maryland.   |
In addition to the Overall Great Eight Finalist pitches, representatives from Ecosystem Partners will assist Startup Maryland in announcing Winners in the following subcategories: Industry Sectors, Fan Favorite, and Champions' Choice.  Finalists in these subcategories are: 
Industry Sector Finalists
Cyber:   
Manufacturing:  
Health/Wellness:  
Social Impact:  
Fan Favorite Finalists: 
Champions' Choice Finalists: 
"By adding sub-categories this year we are able to recognize innovators and ventures that represent sectors critical to Maryland and the region.  If 2017 is any indication, the competitive nature of the STRT1UP Roadshow has been raised to the next level.  All tour stop hosts and partners are going to have to rally their communities and we look forward to 2018," added Michael Venezia, Ecosystem Director for Startup Maryland. 
Members of the media are being directed to all Video Playlists to learn more about the innovations and entrepreneurs building great companies in Maryland and across the broader Mid-Atlantic region.  The link to all Pitch Across Maryland playlists follows here: 
SPECIAL THANKS: to our Sustaining Startup Maryland; Full STRT1UP Roadshow; and STRT1UP Showcase sponsors who made another great year of celebration possible.
Additionally, we also thank the more than 75 local ecosystem host organizations who co-sponsored more than 30 STRT1UP Roadshow tour stops – check out some at startupmd.org/gatherings