Startup Maryland Announces Winners for 2016 STRT1UP Roadshow and Pitch Across Maryland Competition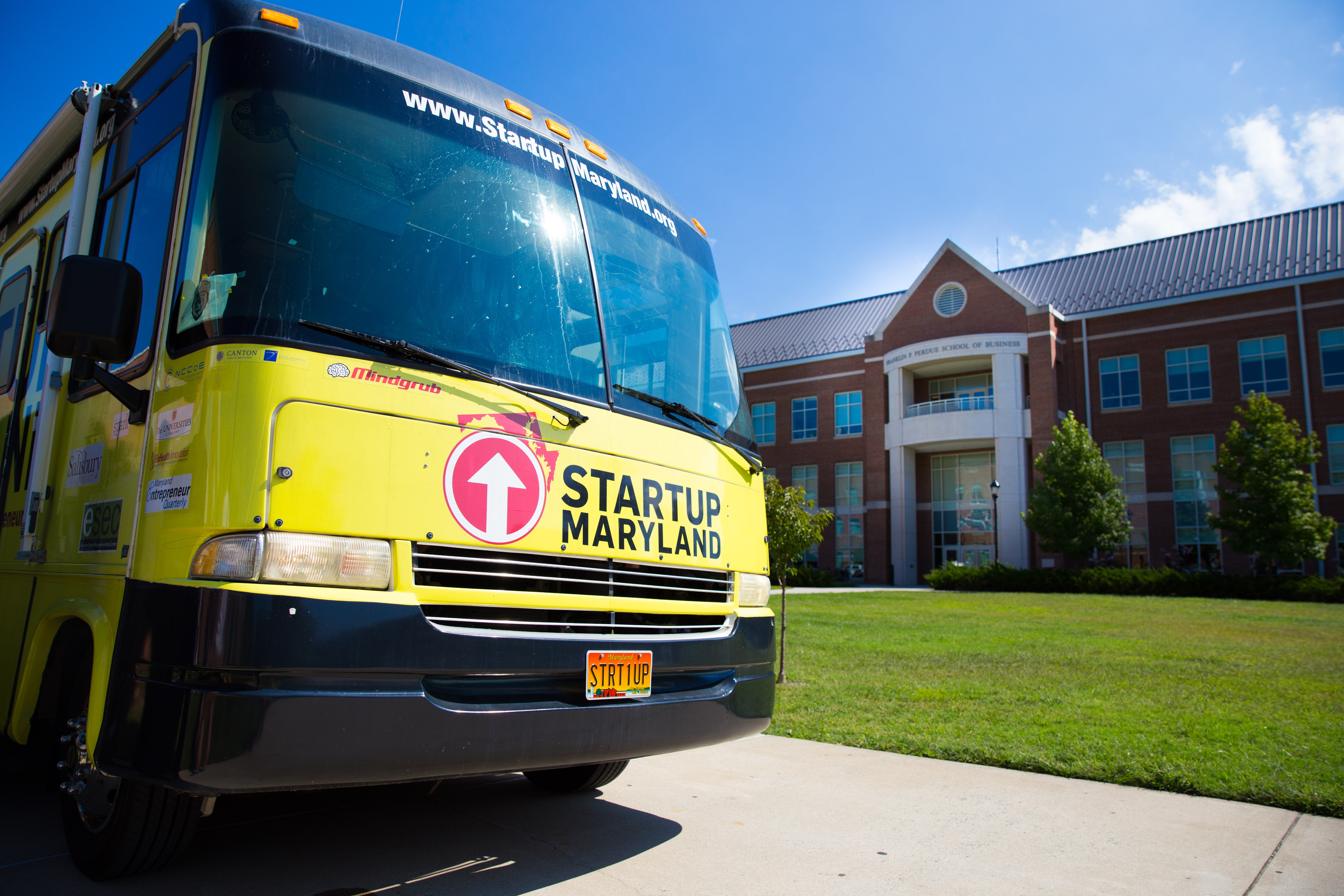 Startup Maryland Announces 

Winners 

for
2016 STRT1UP Roadshow and 
Pitch Across Maryland

 Competition
Quidient, GunBail, Chord and Real Flexi Recognized as 
Diversity of Maryland Innovation Shines at the 
Startup Maryland  
STRT1UP Showcase
December 16
, 2016 – EVERYWHERE, MD – On Tuesday, December 13, 
Startup Maryland 
announced the Winners for
 the Great Eight and Rural Innovations Challenge 
from the 2016 STRT1UP Road Show and 
Pitch Across Maryland
 — 
 the annual statewide 
celebration of innovation and entrepreneurship
. 
Nearly 150 video pitches from Maryland entrepreneurs were assembled during the 2016 STRT1UP Roadshow with each becoming candidates for various Pitch Across Marylandcompetitions.  This year the Pitch Across Maryland added a Rural Innovation Challenge, CyberSecurity Challenge and the Champions' Choice categories to the existing Fan Favorites and Overall Great 8.  
Startup Maryland is proud to announce Quidient and Gunbail as winner / runner-up for the Great 8 competition with Chord and Real Flexi being honored as winner / runner-up for the Rural Innovation Challenge.  They join Efflux Systems and SecuLore as winner / runner-up of the Cyber Security Challenge; 5Pop, Picklehead-TipTough and ION Massage as Fan Favorites; as well as Dhremo Therapy, Asli and Elderbird Restoration as Champions' Choices — who were all announced previously.
Pitch Across Maryland candidates, finalists and winners were distilled by two separate review panels of serial entrepreneurs, investors and economic development officers over three months and two rounds of judging.  Finalists p
resented their ventures and opportunities during MDCyberDay on 

October 5

, the TEDCO Entrepreneur Expo on 

November 14

 and the STRT1UP Showcase on December 13th. 
Judges for the CyberSecurity Challenge were Ken Mcreedy, (MD Dept. of Commerce), Jack Biddle (Novak-Biddle Venture Partners), Ron Kaese (TEDCO), Ron Gula (Tenable), and Dr. Shue-Jane Thomas (IBM  Global Services).  Judges for the Rural Innovation Challenge were Charlotte Davis (Rural Maryland Council), Lee Kirwin (TECCO) and Ronnie Gist (Maryland MIPS – UMD).  Judges for the Great 8 were Gianna J. Arnold (Saul Ewing), MacKeever "Mac" Conwell (TEDCO) and Bruce McIndoe (iJET).
A special thank you to Andre Robinson and Richard May who graciously hosted the STRT1UP Showcase at the new Innovation Village headquarters @ Symphony Center in Baltimore's Mt. Royal neighborhood.
"The first round judges voiced considerable angst trying to winnow the Pitch Across Marylandfield and the quality of the pitches at the STRT1UP Showcase revealed exactly why that task was so difficult.  The diversity of industries and innovations is quite a testament to why Maryland and the broader Mid-Atlantic region constitute an early-stage venture powerhouse," stated Michael Binko, Founder of Startup Maryland.  "As we reflect back on five years of celebrating entrepreneurs and innovation, we are humbled by the fact that we have engaged with more than 1,500 high-growth tech ventures and proud that our startup density places Maryland #2 for U.S. regions launched as part of Startup America."
Winners and runner-ups
 are 
now fast-tracked into various funding opportunities with TEDCO and other ecosystem partners
 given the fact that they have already been thoroughly vetted after the grueling three months of scrutiny during the STRT1UP Roadshow and Pitch Across Maryland competitions.
  Winners also receive one-on-one venture Coaching with Jason Tagler, a Baltimore based Startup Maryland Champion, founder of CEO Pitch Coach and Partner at Camden Partners — a leading tech venture capital firm
.  Saul Ewing has also offered Finalists a chance to meet with firm partners/staff, participation in CEO Roundtables and consideration for the firm's RAMP program.
Active equity investors and m
embers of the media are invited to view all Pitch Across Marylandvideos
 at the Startup Maryland YouTube Channel — click on Playlists — or 
to contact the Startup Maryland team directly to learn more about the innovations and entrepreneurs building great companies across the broader Mid-Atlantic region.
In the coming months, Startup Maryland will be kicking off its annual Raise Your GameBootcamp
 for Entrepreneurs — the primary program under the Startup Maryland Coaching initiative.  All Pitch Across Maryland finalists are awarded a free scholarship to participate in the full Bootcamp.  Under this program, early stage company founders learn directly from successful entrepreneur peers on six topics that every startup founder needs to understand in order to inflect their venture.  Watch for more details and timing for this year's Bootcamp.
Building off of the overwhelming success of the past five years and the quality of the resulting "deal-flow," one of the newer programs under Startup Maryland's Capital initiative is Angel Academy.  Angel Academy is an in-depth training rubric for Sideline Angels to discover proven approaches to angel investing while introducing these angels to the Startup Maryland ecosystem and fund-able ventures. Qualified Pitch Across Maryland winners and finalists who are raising seed rounds of funding and being Curated by Startup Maryland are invited to participate in Angel Academy programs in order to continue to hone their pitches, network and engage with up-and-coming and active angel investors.
THANK YOU!!!