Startup Maryland Unveils STRT1UP Roadshow Videos for Pitch Across Maryland 2016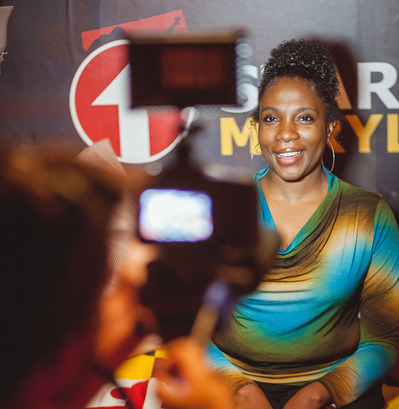 100+ Ventures Now Compete in Several Pitch Across Maryland Categories; Finalists to be Announced at the TEDCO Entrepreneur Expo November 14

EVERYWHERE, MARYLAND; October 25, 2016 — 
Startup Maryland today unveils video pitches from the participants in the 2016 
STRT1UP Roadshow
. Entrants are now in the running for the 
Pitch Across Maryland
 competition. Categories this year for the 
Pitch Across Maryland
 include:
Fan Favorite
Overall Winner
Champions' Choice
Industry Innovators (CyberSecurity and Rural Innovations)
The STRT1UP Roadshow, which is the month-long tour around the state of Maryland, celebrates the vibrant ecosystem around innovation and entrepreneurship. During the roadshow, entrepreneurs climb on the Startup Maryland video bus to deliver a 2-4 minute video pitch summarizing their venture and opportunity.
Each presenter receives a link to a professionally-edited version of their video for free and then all the videos are posted on the Startup Maryland YouTube channel as part of the Pitch Across Maryland competition. The following link takes you to where participant videos can be found in Playlists based on the location/tour stop at which 2016 companies pitched:
"As Startup Maryland celebrates five years of nurturing an inclusive ecosystem, this year's STRT1UP Roadshow gave us a chance to reflect on where we have been while still shining the beacon to attract Maryland's best undiscovered ventures," stated Michael Binko, founder / CEO of Startup Maryland. "While we are amazed that we have now engaged with more than 1,000+ innovative ventures since Startup Maryland began, what is not surprising is the will and determination personified in our entrepreneur-founders and the ambitions they embody."
STRT1UP Roadshow entrepreneurs meet with ecosystem partner/sponsors, investors and Startup MD Champions as they await their opportunity to GET ON THE BUS!!
In 2015, Startup Maryland expanded on the STRT1UP Roadshow tour by hosting Steve Case and the Rise of the Rest in Baltimore and also produced a documentary film about the tour STRT1UP: Venturing through the Land of Pleasant Living. This year, the tour took time to revisit with past-participants asking, "Where Are They Now?!" and paused to host 80+ U.S. ecosystem-builder peers from the Startup Champions Network in Baltimore for a 3 day national summit on Inclusive Entrepreneurship. Startup Maryland also extended its "creative-in-residence" initiative with Laura Willoughby joining as STRT1UP Roadshow Poet-Laureate.
"We look forward to sharing our perspectives as well as a few discoveries from this year's tour during two upcoming events: TEDCO Entrepreneur Expo(Baltimore Hilton, Nov. 14) and the STRT1UP Showcase (venue and date in December to be announced). In the meantime, we now begin the competitions that transform the STRT1UP Road Show into the Pitch Across Maryland," state Michael Venezia, Startup Maryland Ecosystem Manager. "The first two categories of the competition are something fun we refer to as the Fan Favorite and Champions' Choice. Additionally, we reveal our Great 8 Finalists and Winners in two new categories that identify Industry Innovators in sectors critical to Maryland – Cyber and Rural," added Venezia.
To be crowned Fan Favorites, participant companies (and their supporters) need to get the word out about their video and let family, friends and fans know that their video is now available for viewing. The viewing/voting will continue until 12:00pm (noon) ET on Friday, November 11, 2016. At that time, the Pitch Across Maryland companies with the most tallied views will be declared the Fan Favorites for 2016 while a cadre of Startup Maryland Champions choose the Champions' Choice.
EYECon: @ Morgan State Engaging Youth Entrepreneurs
During the same period (today until November 11) a panel of investors (angel/VC) and entrepreneurs will select eight (8) companies as the Great 8 Finalists for 2016. At the TEDCO Entrepreneur Expo, Winners and Finalists of all Pitch Across Maryland categories will be announced, celebrated and given an opportunity for continued promotion. Building on the 2-4 minute STRT1UP Roadshowvideos, Expo and Showcase activities including a mini Angel Academy will afford the Pitch Across Maryland companies a chance to share more detail about their venture/opportunity with ecosystem supporters including investors, incubators/accelerators and economic development officers.
Additionally, members of the media are being directed to all Video Playlists to learn more about the innovations and entrepreneurs building great companies in Maryland and across the broader Mid-Atlantic region.