Laura Jane Willoughby Joins as Poet Laureate and Creative in Residence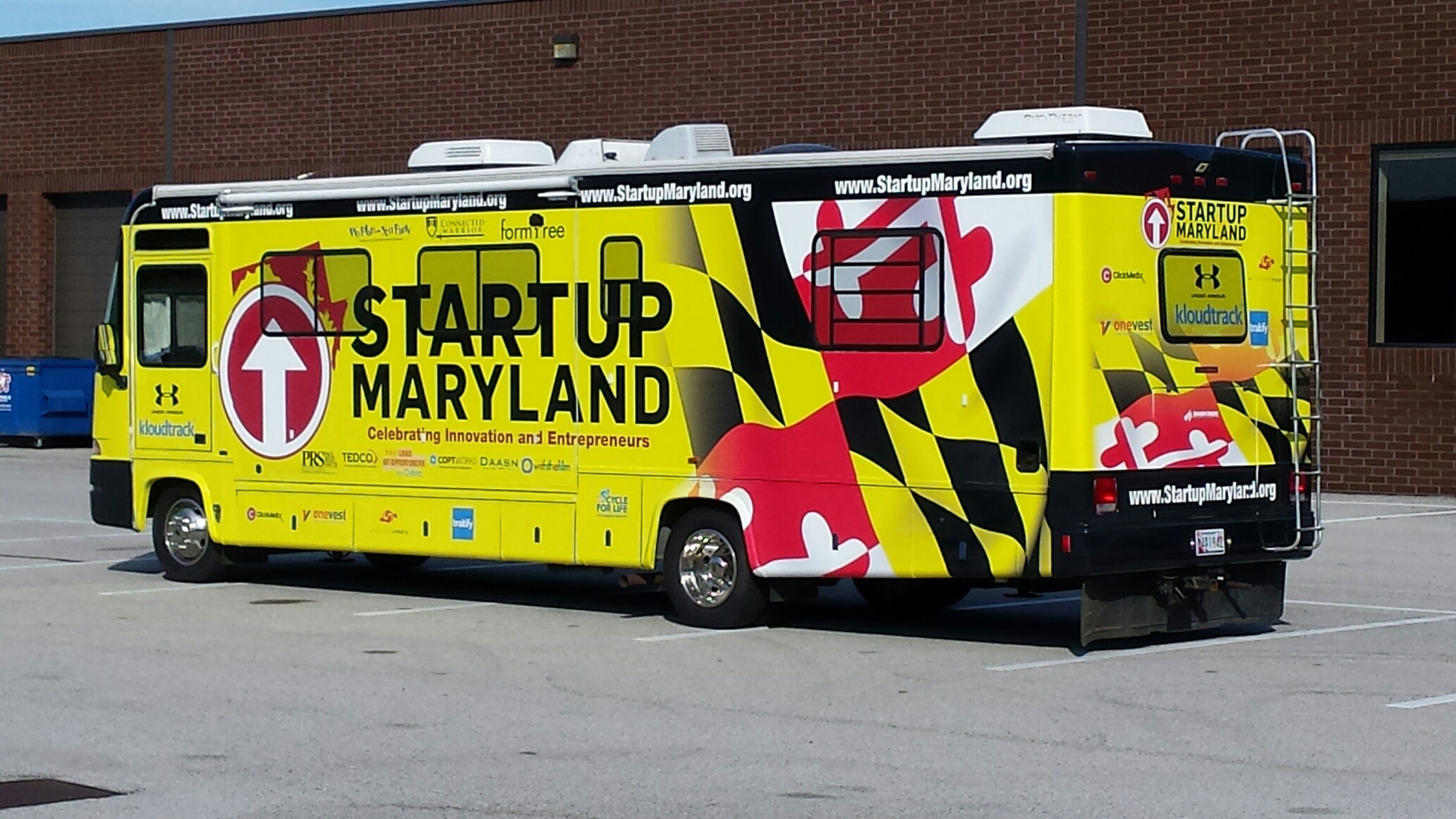 Startup Maryland™ Announces First Creative in Residence & Poet Laureate for the 2016 STRT1UP Road Show
Combining prose, creativity and entrepreneurism, Poet Laureate Laura Jane Willoughby will provide the voice of the tour September 10 thru October 8
September 16, 2016: All Points, Maryland – Today Startup Maryland announced the addition of an official Poet Laureate for the STRT1UP Road Show, the fifth annual state-wide tour and celebration of entrepreneurship and high-growth innovation-centric startup companies.  Providing real-time updates, tweets, and snippets in prose and images from tour moments as they happen, the role will provide a creative take on the state-wide bus tour unfolding September 10 through October 8.  
This year, STRT1UP Road Show is pleased to welcome Laura Jane Willoughby aboard the bus as it travels to more than 30 stops across the state, where entrepreneurs pitch their start-up business ideas for a chance to receive coaching, guidance, support and even funding from leaders across academia, incubators/accelerators, economic development agencies, service providers as well as active angel/VC investors.  
Willoughby is a Maryland-based creative writer, and previously spent more than 10 years involved in Maryland's technology ecosystem in roles with several organizations. During the tour's stops, Willoughby will share images, prose and insights via StartUp Maryland's social media platforms on Twitter (@StartUpMd), Instagram (@startupMaryland), LinkedIn and Facebook as well as on her own platforms.
"Entrepreneurism is, by definition, creative, so it made sense to bring in a Poet Laureate as our first Creative in Residence who can capture the pulse of the tour as it happens, while also providing insights start-ups can use," said Michael Binko, Founder/CEO of Startup Maryland. "Maryland is rich in workforce talent, entrepreneur hustle and the assembly of resources needed to support high-growth ventures – we call this ecosystem. We feel bridging relationships between artists and entrepreneurs is a dynamic way to increase growth within the ecosystem because it is essential to approach challenges as an entrepreneur with a creative mindset."
At each STRT1UP Road Show tour stop, Tour Partners/Sponsors host rallies sharing information about their entrepreneurial ecosystems across the state.  As the tour unfolds, entrepreneurs climb onto the Startup Maryland bus and pitch their idea/business in the mobile "UpStart Show™ video studio.  Videos are uploaded to the Startup Maryland YouTube® Channel and then open to public viewing/voting.  This aspect of the STRT1UP Road Show embodies the Pitch Across Maryland competition allowing the entrepreneurs, sponsors, investors and tour hosts to activate social networks for even broader awareness and celebration.
"Prose can capture the beauty and the heartache of what it means to be invested in an idea so completely that it often seems like the most important thing in the world," Willoughby said.  "By highlighting the hopes and dreams of pitch contestants, the success stories and the ebb and flow of life aboard the bus tour, we hope to provide a unique take on how creativity is the integral element to a successful business climate. My experience in Maryland's technology market, as well as time I spent as an entrepreneur myself, means I feel intricately connected to the story of start-ups and business in this state."
For more information see scheduled STRT1UP Road Show tour dates and evolving route locations below or visit http://www.startupmd.org for regular updates.
About Startup Maryland:
Startup Maryland www.startupmd.org is an ecosystem and venture development initiative driven from within the community of innovation-centric entrepreneurs.  Forged with Maryland Pride By Entrepreneurs … For Entrepreneurs, Startup Maryland strives to remain nimble and inclusive.  Startup Maryland works to connect innovation communities and rallies entrepreneurs, supporters and other innovation stakeholders around four main initiatives: Celebration, Coaching, Curation and Capital while also bringing together entrepreneurs in a community of support to drive greater social as well as economic outcomes.
About Laura Jane Willoughby
Laura Jane Willoughby is a creative writer with a portfolio that spans a 20-year-career as a journalist, non-profit executive and writer. Her writing has appeared in The Baltimore Sun, The Post & Courier (Charleston), The (Annapolis) Capital, Houseboating Magazine and several other regional and trade industry publications. She has won awards from the Maryland-Delaware-DC Press Association for Newspaper Series (2nd place) and Special Sections (1st place for Anne Arundel Business Insert). Before re-launching her writing career, Willoughby was most recently Executive Director of the Chesapeake Innovation Center. She also served as Washington DC Regional Director for Business Executives for National Security, was Executive Director of the Chesapeake Regional Tech Council and worked for Annapolis-based iJET (before it was acquired). In her 20s, she ran a boutique public relations firm.
# # #
CONTACT: For more information check out www.startupmd.org or contact Mike Venezia at  mvenezia@startupmd.org or contact Startup Maryland via phone @ 240-499-3830.