STRT1UP Roadshow Premier Sponsor: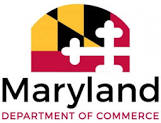 With a strong collaboration between the City and University, Salisbury is one of the leading municipalities for entrepreneurship in Maryland. 
As an annual partner and strong supporter we are excited to attend Salisbury Universitys fall Shore Hatchery pitch competition! 
We will be celebrating innovative and exciting ecosystem driven movements in town as well as on campus. Students and local entrepreneurs will have the opportunity to pitch on the bus as part of the annual 2018 Pitch Across Maryland Competition.
---
Date: October 26, 2018
Time: 2:00 PM to 5:00 PM
Address: 1101 Camden Ave, Salisbury, MD 21801