STRT1UP Roadshow Premier Sponsor: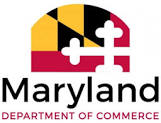 Please join us at the 5th Annual Annapolis Crab Derby! This event is a Fundraiser with 100% of the proceeds going to the Chesapeake Bay Foundation. Presented by LAUNCH! Annapolis and MCVC Partners.
We will be racing live blue crabs to raise money for the Chesapeake Bay Foundation (CBF). The CBF does so much great work to preserve and restore our national treasure. Now they need our help more than ever.
RSVP here
$10 (covers food & beverages)
Come join us for amazing complimentary food, friends, networking, complimentary adult beverages and of course crab races!! It's a lot of fun and is for a great cause.
HOW THE CRAB RACES WORK:
There will be several races leading up to the grand finale where this year's Crab Derby Champion will be crowned. Before the races begin everyone will have the opportunity to place a wager/donation on the crab you think will win the race. All wagers/donations will go directly to the CBF and their efforts to Save the Bay.
If you pick the winning crab, you will receive prizes from our sponsors such as gift certificates, artwork, t-shirts etc… Plus you will have a phenomenal time watching the little guys scurrying for the finish line 
This event is always very fun and great networking. See you there!
---
Date: May 10, 2018
Time: 6:00 PM to 8:30 PM
Address: 6 Herndon Ave. Annapolis MD 21403