STRT1UP Roadshow Premier Sponsor: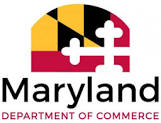 On October 26 we will be exploring the IES Commercial Lab at the School of Pharmacy @ UMES. This is an amazing partnership between a highly innovative BioTech Company and a Maryland State University. As one of the leaders in diagnostics, IES will change the future for patients uncertain of their medical conditions. 
We will also be taking a look at the "Invasive Stink Bug Research Lab" in the School of Agriculture and Natural Science.
ATTACK OF THE KILLER STINK BUGS … OMG, just in time for Halloween!
Join us from 10am till noon! 
---
Date: October 26, 2018
Time: 10:00 am to 12:00 PM
Address: Somerset Hall McCain Drive Princess Anne, MD 21853