STRT1UP Roadshow Premier Sponsor: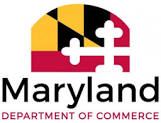 We are counting down to the visit of the Startup Maryland STRT1UP Roadshow Celebration of Entrepreneurship at  BSU.  Join us Wednesday, November 14, from 9:15 AM – 12 noon.   
We are excited to invite you to join us as we connect partners in our Startup Maryland Ecosystem, during Global Entrepreneurship Week.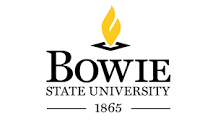 Here is the itinerary for the morning as planned by Johnetta Hardy, the BSU Center for Entrepreneurship team and Ecosytem Partners:
Itinerary
9:15 AM – 9:50 AM - Join President Breaux welcome VIPs and Dignitaries
9:50 AM –10:00 AM  - BSU's Mascot Butch the Bulldog welcomes VIPs and Dignitaries as they arrive to cheering audience in front of Martin Luther King Building.  Attendees are welcome to stay after the Formal Program – see details below.
10: 00 AM  - 10:40 AM - Welcome Formal Program
Following the program there will  be networking, videotaped investor pitches on the Maryland Startup Bus, an open mike 30-second elevator pitches from our students, alumni and area businesses and sponsor partners, an angel investing workshop, Student Market Place and other exhibit tables from area resources and business, and lots of fun and festivities.  Program runs until approximately noon.
---
Date: November 14, 2018
Time: 9:15 AM to 12:00 PM
Address: 14000 Jericho Park Road, Suite 1326, Bowie, MD 20715