STRT1UP Roadshow Premier Sponsor: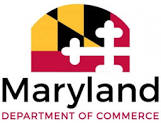 Trick or Treat? 
Tough choice, but at our next Meetup you won't have to choose! 
We are continuing with our open "Science Fair" layout, meaning we will have demos from great local companies - but with a spooky twist! Come try out the latest VR/AR experiences and hardware! 
Eat & drink all the ghoulish goodies, walk through a VR haunted house or watch a Halloween-themed live painting on Tilt Brush from local artists - just don't get too scared!
If you'd like to show off a VR/AR project, please contact zoe@baltivirtual.com 
Demos (more to be announced):
EarthBorn Interactive: MageWorks is a journey about "crafting reality using virtual reality". Players wield a spell-book in one hand and a staff in the other while traveling to different lands. Along their adventure, they will fight against different foes, discover new spells, and collect resources - all to create their personal staff. Saw wood, learn to lathe shapes, mill flowers into ink, grind crystals, and transform drawings into manufactured designs, all of which are then 3D printed in reality.
Digital History Studios: They've been producing 3D animation segments for over 20 years, specializing in recreating historic places, events and subjects for a variety of projects and platforms and will be showing examples. They also produce VR content for both 360 3D rendered animation and for real time/interactive VR projects.  
Nick Clinkscales: This MICA graduate will be showing Talewinds, a prototype VR airship game, and KRAZAM!, a VR physics based puzzle game that's currently in development.   
LookOnMedia: Plans on demoing a top secret VR project (oh boy!) and also the Virtual Reality Museum that was shown at Light City Baltimore 2017 for anyone who missed it.  
Dusty Peterson: One Jump Short is a Sci-fi Space thriller that pits your will to survive against your ability to multitask. The sole controller of a massive, FTL capable interstellar shipping barge, it's your job to command maintenance drones, plot hyperspace jumps, and perform delicate docking operations. When your ship is suddenly overcome with an infestation of horrific alien creatures, you'll need to juggle everything you know to make your way home before you're overrun!
Haymaker Media: Recently produced a mind-bending new music video for the band Mountainwolf. As filmmakers, we push the boundaries of what we've seen so far in 360 storytelling by first messing with the balance in editing VR space. There is the VR editing pace we are all getting used to, let it linger, let it linger. But that is not dynamic, it just gives you time to be a tourist. So we worked on a way to give you an immersive experience that both delivers on a story level and excites on a visual and pacing level. We also played with moving footage so as to push viewers toward points of emphasis, the way we always have in 2D filmmaking. 
Balti Virtual:  Showcasing new Halloween & Sea Creature designs for their augmented reality temporary tattoos called "HoloTats." They will also demo how their AR creations have changed the commercial real estate world and how they've been implemented in large brick & mortar stores.  
Space Telescope Science Center: Showcasing their VR "classroom" that was designed to help bring public attention to the soon-to-be-launched James Webb Space Telescope.  
Marcellus Wilson: Demoing a recently created video game in called Weapons of Ra. It was originally developed for iOS, but has now been converted to a VR experience!  
Nano Crasher: The NanoCrasher is a nanobot designed to navigate the surface of Human cells. You serve the inner space safety force and have trained for 5 years to be the first NanoCrasher pilot. Your glory moment is ruined by unknown Invaders are trying to parasitize the humans you defend. Race to the sites of invasion, using this spectacular new nanotechnology… bounce off of proteins and lipids that move through your path. Try to find the fastest path using clues to evade as many obstacles as possible. Your reflexes and your Nanobot must save interrupt the parasites before it's too late!
Startup Maryland: They would like to invite you to pitch your business on the Startup Maryland bus. They are coming to promote entrepreneurship, Virtual Reality, and ecosystem building as part of the 2018 STRT1UP Roadshow. The Annual Roadshow focuses on finding the next great innovation and venture in Maryland.  Entrepreneurs will have 2-4 minutes to pitch their business or opportunity in their words on camera. The pitch videos will be posted online and the founders will have a free opportunity to publicize themselves. The pitch videos can be used for whatever purpose the entrepreneur feels they can get the most value. Often they are pitching in search of investment but if they'd like to spread information regarding a crowdfunding campaign, encourage people to visit their site, or just to grow their client base they are more than encouraged to take advantage of the opportunity for those purposes. Finally, in crafting the perfect pitch the Startup Maryland team encourages entrepreneurs to hit four main points: What problem are they solving/innovation are they creating? What's the market? Why are they the right team to accomplish this goal? and what milestones will they accomplish over the next year? Finalists in the Pitch Across Maryland Competition will get to pitch for investors at the STRT1UP Showcase event in February!  
Schedule:
6:00: Doors open / networking  
6:30: Intro and quick updates from all presenters
7:00: Demos
9:00: Event closes 
See you all there! (Maybe in a Halloween costume?) 
---
Date: October 25, 2018
Time: 6:00 PM to 9:00 PM
Address: 101 W Dickman St, Baltimore, MD 21230