STRT1UP Roadshow Premier Sponsor: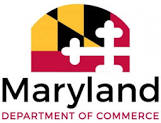 With a strong collaboration between the City, County and University, Salisbury is one of the leading municipalities for entrepreneurship in Maryland. 
As an annual partner and strong supporter we are excited to attend Salisbury University's Perdue School of Business fall Shore Hatchery and Gull Cage quick pitch competitions!   
The Ratcliffe Foundation in partnership with Bill Burke and the stellar Salisbury University Economic Development teams roll out the red carpet for both student and community entrepreneur given them a chance to pitch and promote their ventures.  
Together, we will be celebrating innovative and exciting ecosystem driven movements in town as well as on campus.
Students and local entrepreneurs will have the opportunity to pitch on the bus as part of the annual 2019 Pitch Across Maryland Competition.
---
Date: October 25, 2019
Time: 1:00 PM to 5:00 PM
Address: On the Quad, 1101 Camden Ave, Salisbury, MD 21801