Taste of Cohado LIVE
a live streamed televised pilot for a new program that will be touring the US in 2020
We Need YOU!
We are in a global time that is calling for a new vision, and an investment in a real future for the generations to come. Cohado means the Long Sustainable View. Music has always been a foundation for social change. This interactive evening is an artistic call for social transformation, creating a world that works for all of us. It is also the launch of a fundraising campaign to put Cohado on the national stage through supporting the production of our "People's Sets" made of renewable fruitwood.
Paulo Gregory is an artist, activist, inventor and design thinker working through every medium to support positive social movement. Paulo invented Cohado, a r-evolutionary, afro-futurist "game" that is literally jazz dominos on a table top. It is the foundation of his music, his work, his words, and his life. This event will be a critical part of making this world-changing game accessible to families, communities, schools, and future-supporting organizations and enterprises.
Join us for this evening of social change music and thoughts by some of the region's most talented and passionate artists and thinkers. Picture TED music, and you will have a sense of what will unfold. You are an essential part of the experience. Come take a taste of Cohado!
FEATURED ACTIVIST:Marshall "Eddie" ConwayEddie Conway, a former member of the Baltimore Chapter of the Black Panther Party, Eddie Conway is an internationally known political prisoner for over 43 years, a long time prisoners' rights organizer in Maryland. Eddie authored two books: Marshall Law: The Life & Times of a Baltimore Black Panther andThe Greatest Threat: The Black Panther Party and COINTELPRO. Eddie is also the co-founder of the Friend of a Friend mentoring program that Paulo Gregory supported through Cohado training and facilitiation, and is the President of Tubman House Inc. of Baltimore. He is a national and international speaker and has several degrees. Eddie currently serves as the Executive Producer of The Real News Network where he hosts the show Rattling the Bars. He is Chairman of the Board of Ida B's Restaurant,
FEATURED ARTIVISTS:Letitia VanSant:Letitia VanSant has just come off of a wildly successful European tour and is lending her talent to support Cohado and the creation of a world that works for ALL of US. Says Sam Sessa of 89.7 WTMD, "Letitia has an instantly recognizable voice that is a mix of earnestness, sincerity, wisdom. Her music is socially conscious, but also very catchy."
QueenEarth, Missy Smith:
QueenEarth is a singer/songwriter and creative force. In addition to performing her music, she has combined her passions to create courses, programs, and events that encourage social justice and arts education. She finds the greatest joy when she can bring her experience together for education, music, and creativity. QueenEarth's life and work is boundary spanning, like the bridging moves in Cohado, Missy has crossed and connected the divides of the musical genres of soul, folk, and hip hop.
The 2econd N8ture Trio:When we take in something to the degree that it becomes us, that is the 2econd N8ture experience. Paulo Gregory performs, writes, interprets and improvises music across styles from jazz and soul, to rock and roll, creating what has been described as Backyard Soul. Under the collaborative band, 2econd N8ture taps the Baltimore creative undercurrents to lift up the best musicians and performers to team with to create a new experience with every performance. 2econd Nature was a finalist in the Best of Philly Rising at the WXPN World Cafe Live in Philadelphia. This version of 2n8 will include the extraordinary melodic bass Steve Zerlin, and Parliament Funkadelics' incomparable percussionist Benzel Baltimore.
Cohadic Local Baltimore vendors will delight with their sustainable wares and goods, and natural foods.
Use this link to pledge to back our Kickstarter and receive a discount code for admission to the event, plus great premiums.KICKSTART COHADO!
Big Ups to STRT1UP Roadshow Premier Sponsor: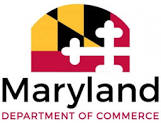 ---
Date: November 14, 2019
Time: 6:00 PM to 9:00 PM
Address: Rituals Nightclub, West North Ave, Baltimore MD